Graduate Support Spotlight: Galicia Guerrero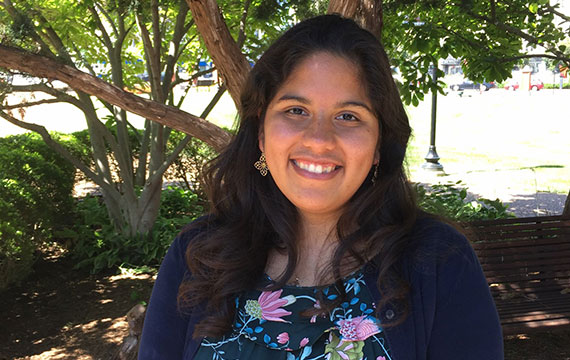 As a first-generation college graduate, Galicia Guerrero understands the challenges that Access students face on their path to earning a college degree. She also knows first-hand how critical early graduate support can be to a student's ultimate academic and career success.
It was an eagerness to share the lessons she's learned — and to give back to students like herself — that led Guerrero, a 2014 graduate of St. Mary's College (Indiana), to join Access after earning her Master's degree in Social Work from Washington University in St. Louis.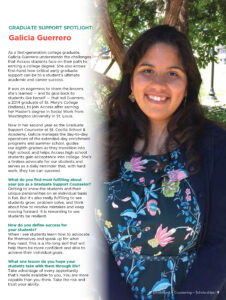 Now in her second year as the Graduate Support Counselor at St. Cecilia School & Academy, Galicia manages the day-to-day operations of the extended-day enrichment programs and summer school, guides our eighth graders as they transition into high school, and helps Access high school students gain acceptance into college. She's a tireless advocate for our students and serves as a daily reminder that, with hard work, they too can succeed.
What do you find most fulfilling about your job as a Graduate Support Counselor?
Getting to know the students and their unique personalities on an individual basis
is fun. But it's also really fulfilling to see students grow, problem-solve, and think about how to resolve mistakes and keep moving forward. It is rewarding to see students be resilient.
How do you define success for 
your students?

When I see students learn how to advocate for themselves and speak up for what
they need. This is a life-long skill that will help them be more confident and able to achieve their individual goals.
What one lesson do you hope your students take with them through life?
Take advantage of every opportunity that's made available to you. You are more capable than you think. Take the risk and trust your ability.