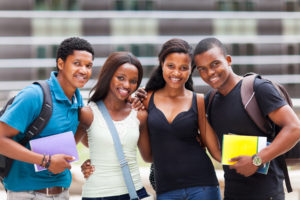 Since 2005, ACCESS has partnered with urban parochial middle schools to provide critical academic, social, financial and emotional support for low-income, minority students for the next seven years of their educational journey. Currently, ACCESS operates Academies within three schools, two located in North St. Louis and one located in South St. Louis. Another Academy is expected to open in East St. Louis next school year.
Our Academies are offered free-of-charge and accepts ALL students attending our partner schools – there is no application or vetting process. Our services include, but are not limited to:
Creating and supporting an extended school day and summer school programs at each Academy
Working with students and their families to find a private, college-prep high school that fits their unique personality and learning style
Advocating for, counseling and mentoring students in high school including monitoring each student's academic progress
Providing significant high school tuition scholarships
Grooming Academy students for college via college visits, ACT prep, college application support, FAFSA counseling, and funding all ACT tests and college applications
Currently, over 180 middle school students are enrolled in an ACCESS Academy and over 170 high school students are receiving services through our Graduate Support Program.