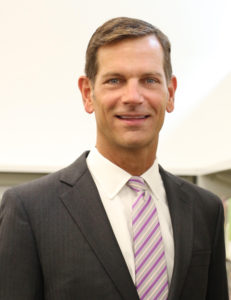 ACCESS Academies, a not-for-profit that ensures disadvantaged students in the St. Louis area have access to a top-quality, character-based education, has named Tom Mackowiak the Executive Director. Mackowiak succeeds Betsy Liberatore, Interim Executive Director, who stepped down at the end of July.
"Tom has served on the ACCESS Academies Board of Directors since 2013 and as the Vice President of the Board for over a year. During that time, he has shown a deep passion for our mission and students, and we readily accepted his resignation from the Board so his extraordinary leadership could transition from a part-time advisory role to a full-time operational role," said Marian "Bo" Mehan, Board Chair.
Mackowiak, who recently retired from Enterprise Holdings Inc., spent over 29 years in a variety of management positions, most recently as the Assistant Vice-President – Business Management, Truck Rental Division. He received a Bachelor of Accountancy from the University of Illinois.
"ACCESS has a rich and successful history of helping disadvantaged youth, and I look forward to finding opportunities to continue and expand our efforts serving more students in need," said Mackowiak.
Since 2005, ACCESS has partnered with middle schools serving high-poverty populations to open Academies promoting a robust curriculum, homework assistance, service projects, and enrichment through extended school day and school year programming. ACCESS also provides a school-based Graduate Support Director who works directly with students and their families all seven years of their educational journey, from middle school, through high school, and into college. Services include mentoring, advocacy, counseling, and more. Academies are currently located in Most Holy Trinity School & Academy; St. Cecilia School & Academy; and St. Louis Catholic Academy. ACCESS is also laying the groundwork to open a new Academy at Sister Thea Bowman Catholic School in East St. Louis next year.
To date, ACCESS has served more than 500 disadvantaged students in the St. Louis region. Ninety-eight percent of its graduates have been accepted to private, college-prep high schools; 99 percent graduate on-time; and 95 percent are accepted to college.
For more information regarding this release, please contact Julie Linder, Public Relations for ACCESS Academies, by calling (573) 268-0639 or emailing Julie.Linder@ACCESSacademies.org.
###