Thank You For Supporting Our 14th Annual Celebration Dinner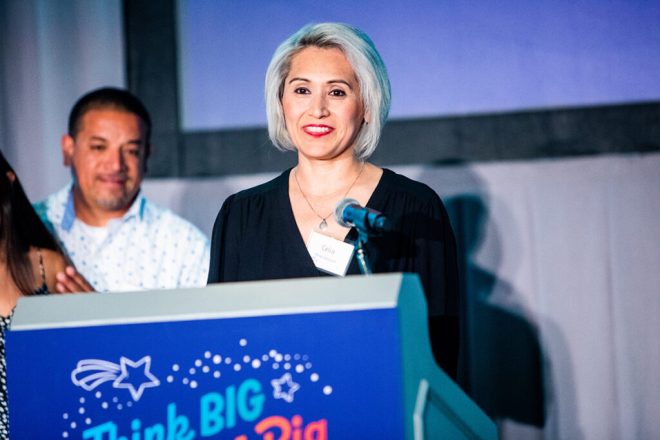 Thank you to everyone who attended or supported this year's 14th Annual Celebration Dinner! We are thrilled that you joined us and hope you enjoyed the evening's program. From the inspiring student speakers and videos, to the presentation of our inaugural Pillar Award, to the engaging poetry reading from our Prolific People enrichment program, it was an exceptional night and an enormous success.
Thanks to your incredible generosity, we raised over $530,000 (and counting!) for vital enrichment programming, graduate support counseling, and high school and college scholarships. And for that, we offer our deepest gratitude.
If you weren't able to attend, not to worry. You can still enjoy the dinner photos and our new video series — as well as support our students with a financial donation — by clicking the buttons below.