Supporters Pack McGurk's to Raise Awareness For Access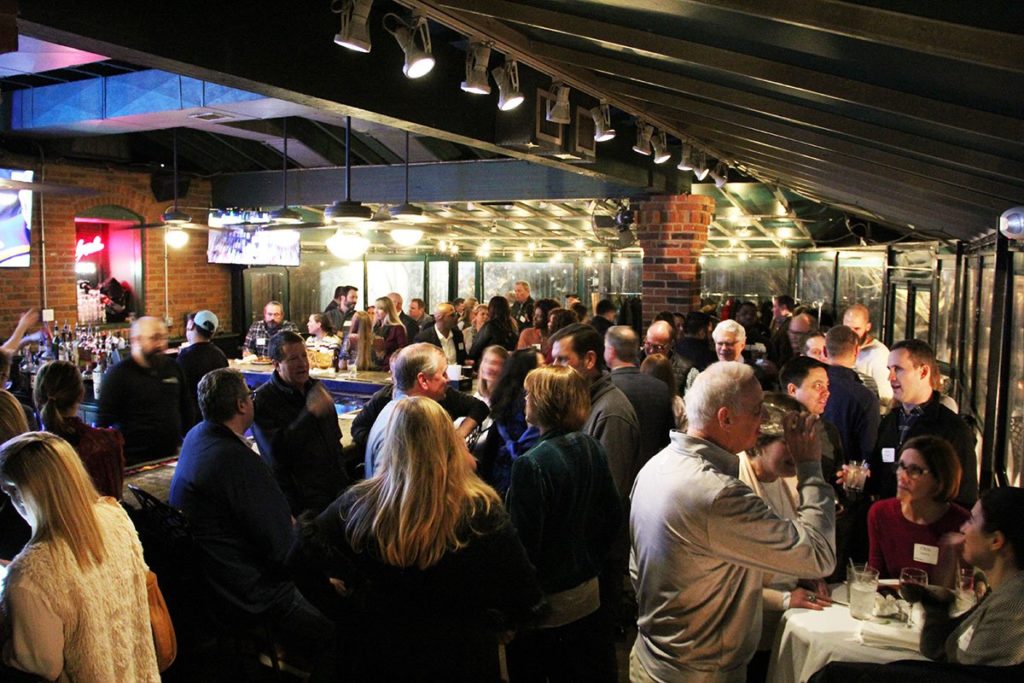 'Thank you for being an integral piece of our students' success.' That was the message from this year's Winter Party at John D. McGurk's, where over 130 enthusiastic supporters packed the Soulard bar's 'garden' area to celebrate Access and raise awareness for our mission. 
To emphasize the theme, arriving guests were given puzzle pieces — in addition to complimentary drinks and an appetizer buffet, of course — and together the group completed a giant puzzle picturing four of our middle school students. Even more special, the final piece was placed by Access founder, John Vatterott, who shared some inspiring words about the role of Access in our community. Overall, the event was a huge success, and we couldn't have asked for a better group. Thank you to all who attended, and to Wisdom Wealth Strategies of Raymond James for their sponsorship. It was a fun night out. See you next year!
Didn't attend but still want to help our students? We'd love your support! Simply click on the donation button below.
Donate Now