Record 10 Access Students Enroll
at Saint Louis University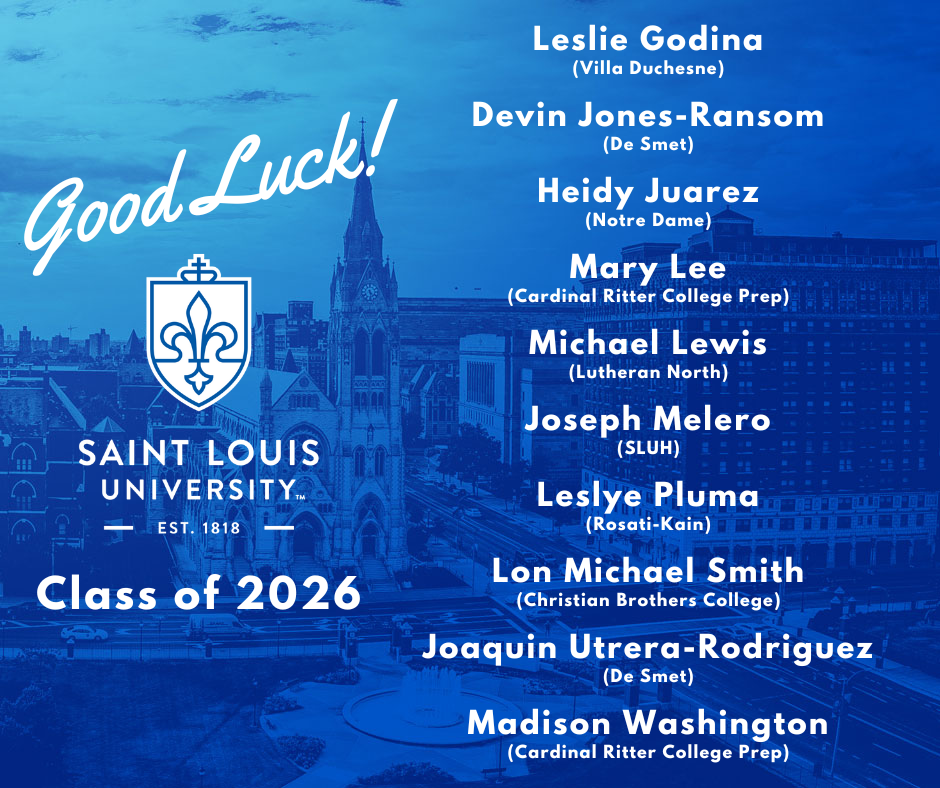 In 2021, six Access Academies students enrolled at our partner, Saint Louis University. This year, we set a new record! Ten Academy first-years started at SLU last fall — the largest group we've ever sent — and received over $185,000 in the Access at SLU Scholarship. Congratulations to the Access-SLU Class of 2026. Go Billikens!