Access News, Student Spotlight
Celebrate Hispanic Heritage Month By Supporting Access Entrepreneurs
In honor of Hispanic Heritage Month and the rich cultural contributions of our Hispanic and Latino communities, we're excited to shine a spotlight on two successful Access alumni who operate their own small businesses.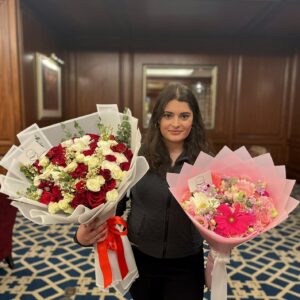 Susi Nava Hammersmith (Notre Dame High School '20, St. Cecilia School & Academy '16) owns Susi's Creations, a small floral and chocolate arrangement business that specializes in custom bouquets and chocolate-covered strawberries. Her bountiful arrangements have been featured on local television and draw rave reviews for their intricate detail and beauty. We ordered two bouquets for this year's Access Celebration Dinner, and they were gorgeous. You can place an order by visiting Susi on her Facebook page.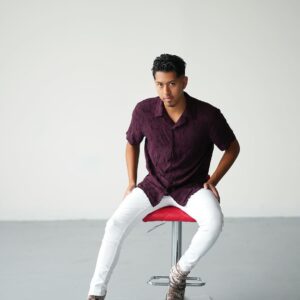 An alumnus of St. Mary's South Side Catholic High School ('19) and St. Cecilia School and Academy ('15), Sebastian Tomas started his own hairstyling business shortly after graduating from Grabber School of Hair Design in 2019. By 2021, he was voted Best Barber in St. Louis as part of St. Louis Magazine's A-List Awards. Tomas runs his business out of IMAGE Studios in Warson Woods, has cut hair for players from both the Cardinals and STL City, and even sells his own branded clothing. You can check it out and book your next haircut on his Instagram page or website.
Are you an Access alum with your own business? If so, we'd love to promote it! Drop us a line here.