Mark Your Calendar: The Access Annual Celebration Dinner Is Back!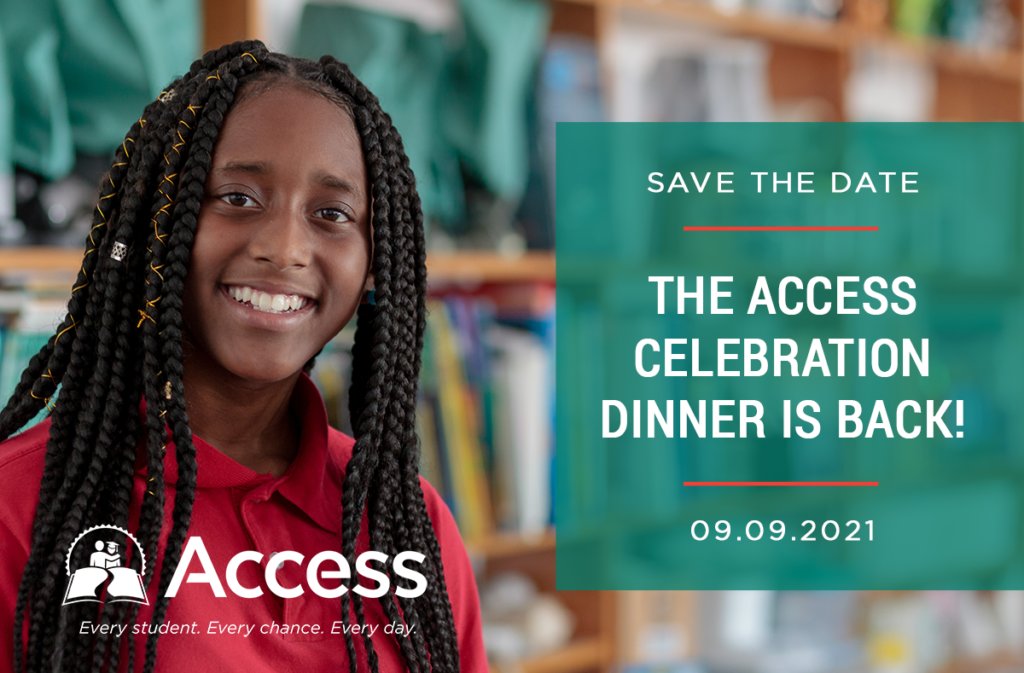 It's been a long year, but we are excited to announce the return of our Annual Celebration Dinner! This year's event will be held on Thursday, September 9, 2021, at The Ritz-Carlton, St. Louis. To ensure the safety of our supporters, we will feature both an in-person and a live, virtual program. So whether you join us in the ballroom or from your living room, we hope you will help celebrate our students and their achievements.
NEW DATE: Thursday, September 9, 2021
Location: The Ritz-Carlton, St. Louis
Also, as you mark your calendars, please consider supporting our scholars by sponsoring the dinner. Sponsorship opportunities are outlined below or for more information, kindly contact Peg Lord, Manager of Events and Donor Support, at 314.452.5584 or Peg.Lord@accessacademies.org.