Bo and Terry Mehan Honored With Access Founders Award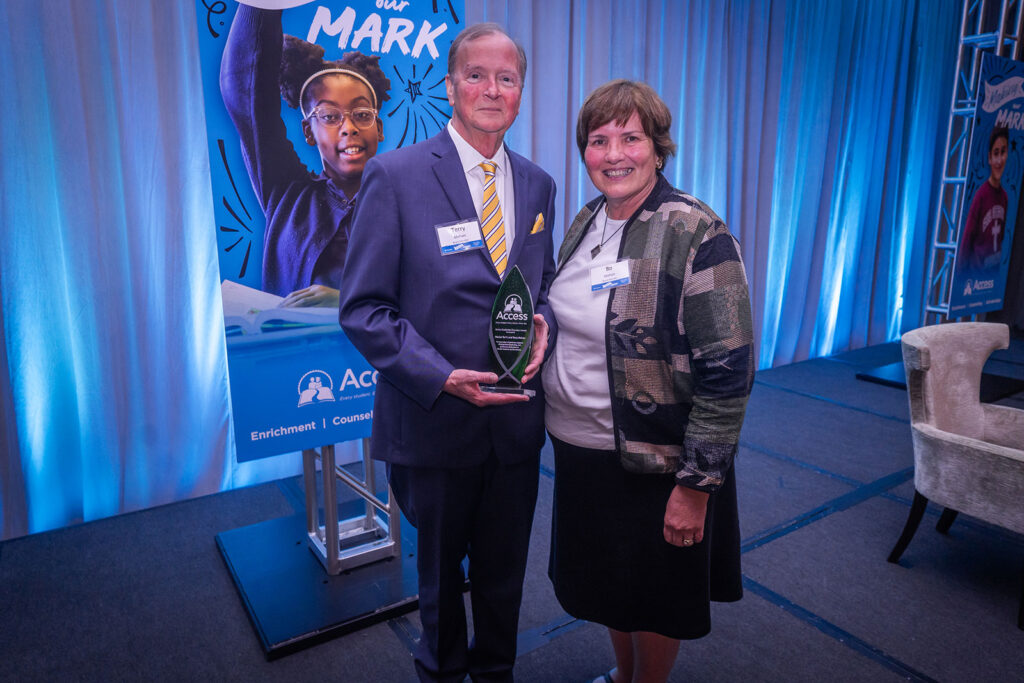 Congratulations to longtime Access supporters, Bo and Terry Mehan, for receiving the first-ever Access Academies Founders Award. Presented by Joan and John Vatterott at last month's Annual Celebration Dinner, the award honors Bo and Terry for their years of generous support, distinguished leadership, and passionate dedication to Access' students and its mission.
"In order to achieve our goals, we needed a committed group of supporters who had vision and patience and generosity," said Joan and John in a pre-recorded message. "Tonight we honor two wonderful supporters who have been here from the very beginning to make this all happen. Tonight we are proud to present to Bo and Terry Mehan the Access Academies Founders Award. Thanks for your confidence in what we are doing and your support over all these years. You bring the best in everything with you. Congratulations." You can watch the award presentation below at the 33:55 mark.
And from the entire Access Academies team, thank you Bo and Terry for everything you do for our students and our organization!