Access Welcomes Galicia Guerrero to St. Cecilia School & Academy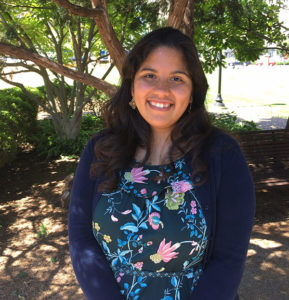 ST. LOUIS, MO, August 5, 2019 — Access Academies is excited to announce Galicia Guerrero as the new Graduate Support Counselor at St. Cecilia School & Academy.
In her role, Guerrero will guide Academy graduates as they transition into high school, provide counseling during their four years of schooling, and help students gain acceptance into college. In addition, she will manage and oversee the day-to-day operations of St. Cecilia's extended-day enrichment programs and summer school. Galicia will report to the Graduate Student Director, Heidi Klosterman.
"I'm very excited to join the team at St. Cecilia and can't wait to get to know the students, their families, and the school community," Guerrero says. "I'm thrilled by the opportunity to give back to students and support them through their educational journey. As a first-generation college graduate, I know first-hand how much that support makes a difference."
Before joining St. Cecilia, Galicia supervised a team of resident advisors as the Residential College Director at Washington University in St. Louis and served as Community Relations Manager at the Biome School, a K-4 public charter school that specializes in customized, project-based learning.
Guerrero earned her Master of Social Work with a concentration in children, youth, and families from the Brown School of Social Work at Washington University and a Bachelor of Arts in Social Work from St. Mary's College in Notre Dame, Indiana.
About Access Academies
Founded in 2005, Access propels at-risk middle school students through high school and on to college and career success with enrichment, counseling, and scholarships. To date, Access has impacted the lives of over 1,200 students in the St. Louis area. Ninety-nine percent of Access graduates have been accepted to a private, college-prep high school; 98 percent graduate on-time; and 96 percent are accepted to colleges, universities, or other post-secondary institutions.