Access Successfully Hosts
First FAFSA Frenzy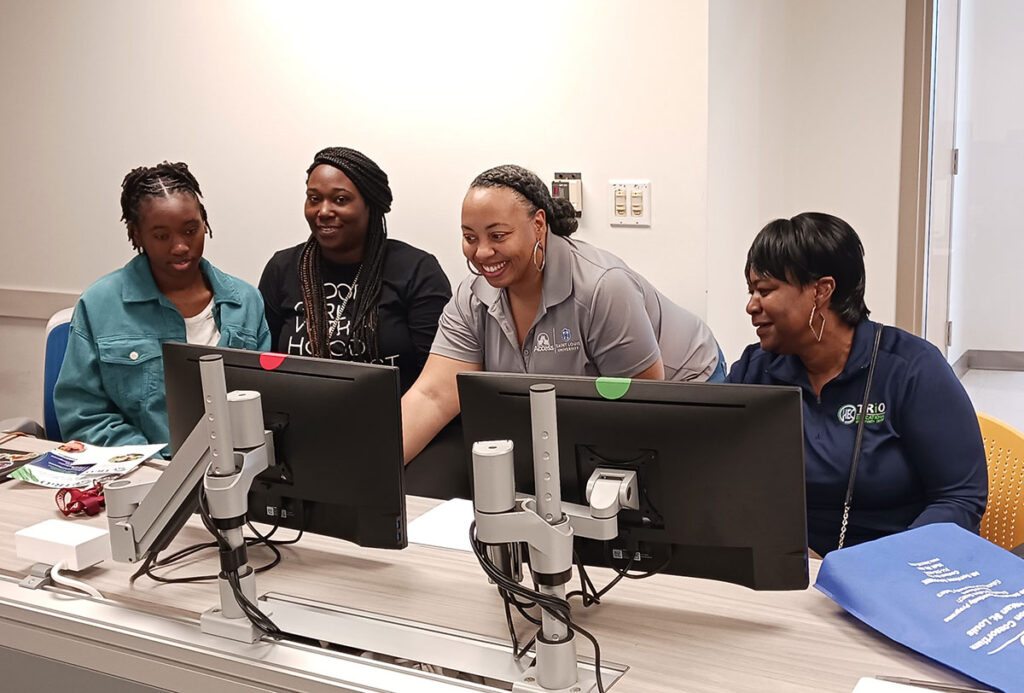 According to new research from the National Center For Educational Statistics, "87% of students who met with a counselor about financial aid completed a FAFSA, compared with 59% of those who did not meet with a counselor, a whopping 28-percentage point difference." The data reaffirmed a key tenet of our College & Career Progam and echoed what we've been saying at Access for years: Having a counselor available to guide our students through the college financial aid process is critical to their success.
This year, Access' College & Career and Graduate Support teams made filling out the FAFSA even easier by hosting our first-ever 'FAFSA Frenzy' on the campus of St. Louis University. Over 40 Access high school seniors and college students attended the one-day event during which our team of counselors and volunteers from the Higher Education Consortium and the Scholarship Foundation of St. Louis individually guided each student and their parents through the FAFSA filing process.
To streamline the event, rooms were set up for returning filers, new students, and Spanish speakers, and there was even a photo booth and a group of SLU student volunteers to tour our families around campus. Thank you to all who attended, volunteered, and helped make the day so successful.