Access Featured in New Issue of Town & Style Magazine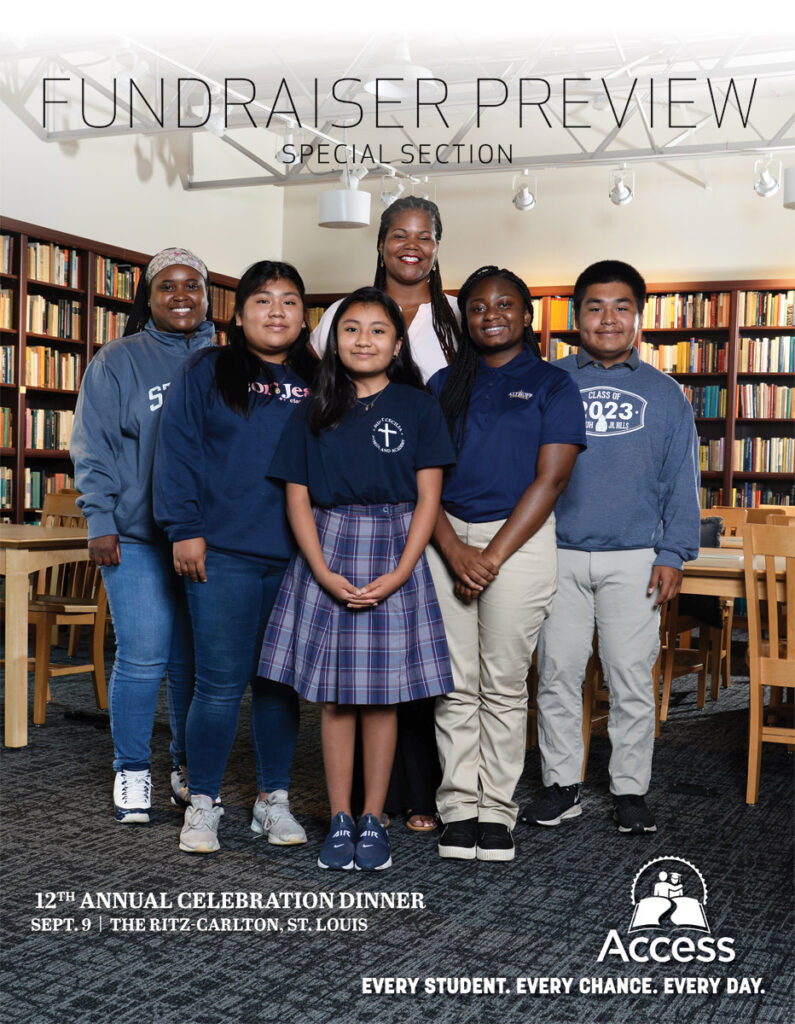 Thank you to Town & Style and writer Stephanie Wallace for the wonderful feature story about Access Academies — and our upcoming Celebration Dinner — in this week's issue.
"Our program contributes to the vitality of our region," Executive Director Shelly Williams explains. "Our students work hard and are committed to their education. They are future community leaders and productive citizens who are ready to make a difference."
To read the entire story, click here. And to buy tickets or make a contribution to this year's dinner, to be held both virtually and in-person at The Ritz-Carlton, St. Louis, on Thursday, September 9th, please click here.