Access Families Receive Schnucks Gift Cards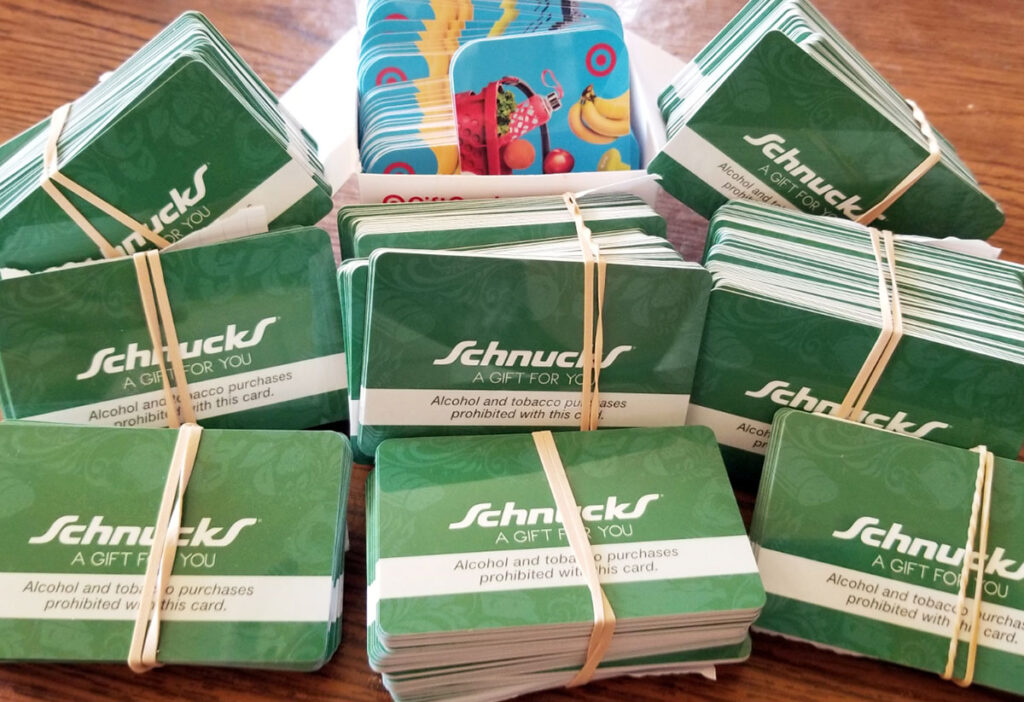 To help cover essentials during the Covid-19 crisis, we sent each student a $50 gift card
While the economic downturn caused by Covid-19 has hit Americans hard, Access families have been especially vulnerable. The vast majority of our students qualify for free or reduced lunches and even the slightest loss of income can make buying food or paying tuition difficult.
To help ease some of the financial strain on our families, we sent the parents of every Academy middle school and high school student a $50 Schnucks gift card with which to buy groceries and other essentials. Meanwhile, our college students — many of whom were forced to move out of dorms — received a $50 Target gift card to help ease the transition home or to another living arrangement. In total, we mailed 394 cards and would like to extend a heartfelt thank you to Schnucks for providing a discount and all of our donors whose generous gifts made this outreach possible.
In addition, our Graduate Support team is working to connect families who are struggling with available resources. We are committed to ensuring that every student continues to benefit from our entire program — including a values-based, college-prep education — and that no family's participation is disrupted because of this crisis.
"Access Academies truly cares about their students and families. I was pleasantly surprised that they sent all the students a gift card to go grocery shopping during the Covid-19 pandemic. They also made free social and emotional support available to Academy students. They have been a blessing!"
—Kandyce Davis, Access parent