Access News, Board of Directors
Access Board Member Ron Wagner Featured In St. Louis Business Journal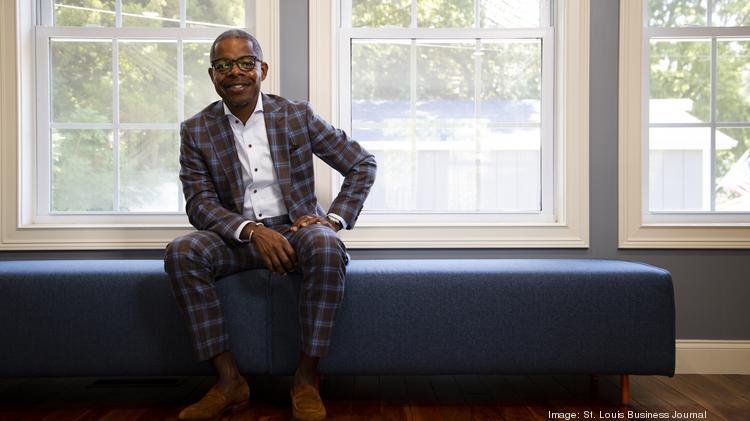 St. Louis Character: Ron Wagner sports lifelong career in athletics, education
By Steph Kukuljan – Reporter, St. Louis Business Journal
Jul 2, 2020, 5:00am CDT
Ron Wagner has created a life combining his two passions: athletics and education.
He earned a bachelor's degree in athletic training from Southeast Missouri State University, a master's degree in exercise science from Eastern Kentucky University, a master's in instructional technology from Bloomsburg University of Pennsylvania and a Ph.D. in kinesiology from the University of Arkansas.
A longtime athletic trainer for universities across the U.S., he returned to St. Louis to power a new career. The St. Louis native in 2008 founded Relearnit, which works with universities to develop curriculum, recommends faculty for hiring and creates marketing campaigns to attract students. He and his 18 staff members have seen an uptick in interest due to stay-at-home orders that forced schools to transition in-person classes.
"I've heard the horror stories of where these kids have to be on Zoom at eight in the morning, (and) everything is Zoom, Zoom Zoom," Wagner said.
He also launched Athleticare Sports Health Foundation, a nonprofit that connects underserved high school students across the country with qualified health care professionals.
What were your career ambitions? In 1992, I transferred from Cleveland High School to Webster Groves High School through the desegregation program because they cut the track and field programs in the city. At Webster, I experienced shin splints and needed to go to physical therapy and see an athletic trainer. So I knew early on that I had an interest in physical therapy, orthopedics or athletic training. That first semester of college, I had a rough and rigorous schedule. I'll never forget calling home and talking to my mother that I didn't want her to pay for my college anymore because I was going to fail this chemistry class. She was an hourly worker at Cardinal Glennon Hospital. So that was a turning point for a multitude of reasons. But also, I realized that I didn't want to work hard enough to pursue medical school so I switched gears towards athletic training and then went on to become an athletic training educator and the stuff that I'm doing now.
What were your feelings when you transferred from a predominately Black environment to predominately white? I was excited at the opportunity. It absolutely blew my mind. I was a great musician so I was amazed to go from two bands at Cleveland to 10 different bands at Webster. I just couldn't believe the opportunity kids in the county had. So once I got my car, I was able to spend more time after school, I didn't have to jump on the bus, and that opened a lot of doors. I hate that kids today still don't have those opportunities.
How did you start Athleticare Sports Health Foundation? I never had exposure to an athletic trainer in city schools. Even today, student-athletes do not have consistent access. So when I moved back to St. Louis in 2010, my thought process was, "How do I give back?" So I founded Athleticare in order to provide those services to underserved schools. Right now, we have over 20 partnerships with schools throughout St. Louis; we even have a school out in Odessa near Kansas City and in Illinois. When I started, Riverview Gardens was our first school. Now we service schools such as Incarnate Word, House Springs and Principia.
You're a lifelong runner. Running can almost be a meditative experience. Have you found that to be true? Absolutely. I call it my medicine. Once you get to a place where you know how to run, how to pace yourself, the right shoes, right form, it can really change your life. … I qualified for the Boston Marathon and am looking to break three hours.
You were a doping control officer for the 2010 Winter Olympics in Vancouver. What was that experience like? It was a dream come true. Going there every single day and working alongside other doping control officers and working with translators and athletes from all over the world … it was just amazing. It was hard work but just constantly engaging with the athletes was amazing. Long track speed skating was my event. It was life changing.
You also collect Olympic artwork. When did that start? I started about 2007. It's abstract work, figurative pieces, I have some sculptures as well. There are pieces commissioned for the United States Olympic & Paralympic Committee and International Olympic Committee by African American artists, and my goal was to collect every piece by African Americans where the subject was the Olympic Games. Jack Scharr of Fine Art Ltd. (in Chesterfield) actually commissioned a lot of that work. He is the man for Olympic art here in town.
You've also judged barbecue for the St. Louis BBQ Society. How did that come about? My dad passed away a few years ago and he was the master of brisket. A week after he passed, I was cooking like crazy. That's how I grieved. I'm down to four smokers; at one point I had seven. I got to a place where I wanted to compete, but I thought that if I wanted to compete, I needed to know what the judges look for. So I became a certified barbecue judge. (We judge on) a single bite because you might have 12 plates of food. I remember eating this chicken leg, it was unbelievable. So it was early on in the day, and I was like, I'm going to eat this whole thing. And I paid for it. Because then you got to eat the brisket and then you got eat the pork.
MORE ABOUT RON WAGNER
Residence: Ferguson
Age: 43
Education: Bachelor's degree in athletic training from SEMO; master's degree in exercise science from Eastern Kentucky University; master's degree in instructional technology from Bloomsburg University of Pennsylvania; and PhD in kinesiology from the University of Arkansas
Family: 18-year-old son
Hobbies: He's a lifelong runner who qualified for the Boston Marathon and is looking to get his time under three hours. He also has been to 49 states. What's the one state he's yet to visit? "Utah. You think I would have been there by now. There never were any events that took me there (as a doping control officer). I checked off Alaska, and I was able to check off Hawaii when my best friend got married this year," he said.
Read the original story in the Business Journal here.