Access Athletes Sign College Letters of Intent
Jeremiyah Love to Play Football for Notre Dame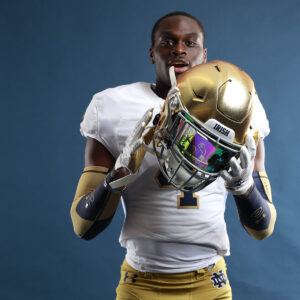 Georgia. Alabama. USC. Michigan. Christian Brothers College running back Jeremiyah Love (Most Holy Trinity '19) was recruited by most of the nation's top football programs – he received 35 Division 1 scholarship offers. In the end, it was the Fighting Irish who won Love over, though. Last month, the four-star recruit signed with Notre Dame in a ceremony at CBC. Love finished his senior season with 1,291 yards on 140 carries, scored 27 touchdowns, and led the Cadets to back-to-back Class 6 State Championships. According to his Graduate Support Director, Jeremiyah hopes to make football a career, whether that's on the field as a player, on the sidelines as a coach, or in the broadcast booth. Good luck, Jeremiyah!
Chavi Flowers Commits to Illinois State University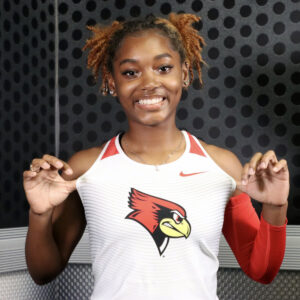 Congratulations to Incarnate Word senior Chavi Flowers (Most Holy Trinity '19) for earning a full athletic scholarship to Illinois State University. After recruiting trips across the Midwest, the two-time All-American and state track and field champion committed to ISU in a signing ceremony last month. In 2022, Chavi won the MSHAA Class 3 State Championship in the 100 meters (with a personal best/school record time of 11.88 seconds) and the 4×100 relay. She also set a school record and finished second in the 200 meters. A double threat, Chavi also dominates in the classroom, maintaining a cumulative GPA of 4.4 and qualifying for ISU's Presidential Scholarship.