Three Students, Three Graduations, One Amazing Family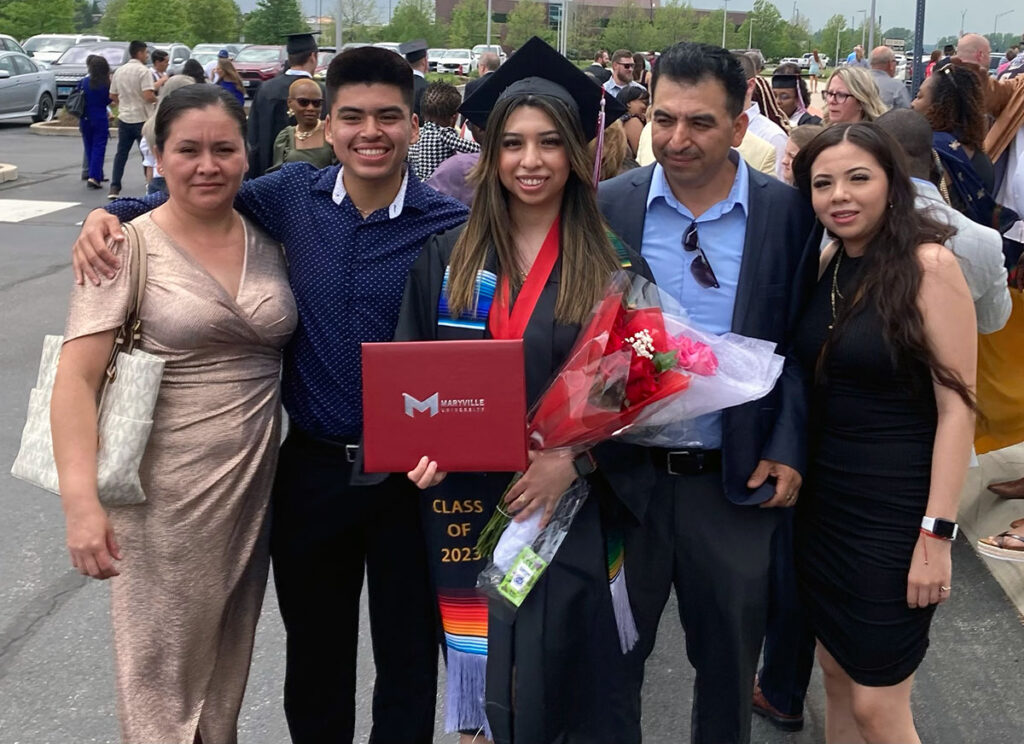 It's not uncommon for Access families to have multiple children graduate from the program. But having three kids graduate in the same month — one from middle school, one from high school, and one from college? That's a rare graduation trifecta and exactly what longtime Access family, the Juan Rabadans, celebrated in May. Not only did their oldest daughter, Carrie (Notre Dame HS '19), earn her bachelor's degree in business management from Maryville University, but their son Pablo graduated from St. John Vianney High School while their youngest, Yaneli, completed 8th grade at St. Cecilia School & Academy. Talk about an epic graduation party!
This month, Yaneli starts at St. Joseph's Academy while Juan heads to the University of Southern Indiana to play Division 1 soccer on a full scholarship. Congratulations to the entire family and good luck to all three as they embark on the next stage of their career or education.